Pop-ups and thank you emails are important in lead conversion. Here are best practices.
Pop-ups
Pop-up name in HubSpot
Please include the word "Pop-up" in the title of the pop-up. The below is a good naming convention.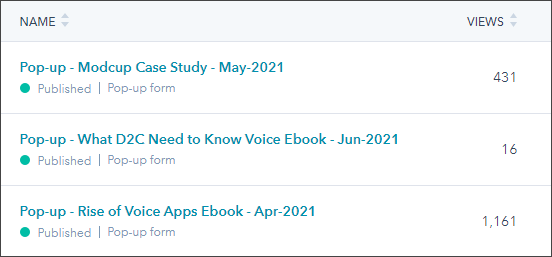 Form-Step
Orange Marketing has declared that all pop-ups for content need to go to a "Form-Step" on the pop-up. The fields to use are
email
fname
lname
company name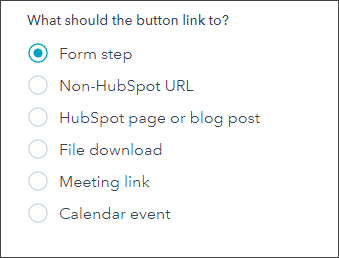 The only time you can send a pop-up directly to the HubSpot landing page is for a webinar. And even then, HubSpot has been starting to handle webinar enrollment as you can see above with Meeting Link option. But there is so much copy typically with a webinar, we tend to want them to go to the landing page. Your judgment.
Thank you page
All pop-ups will link to a thank you page, rather than directly to an asset.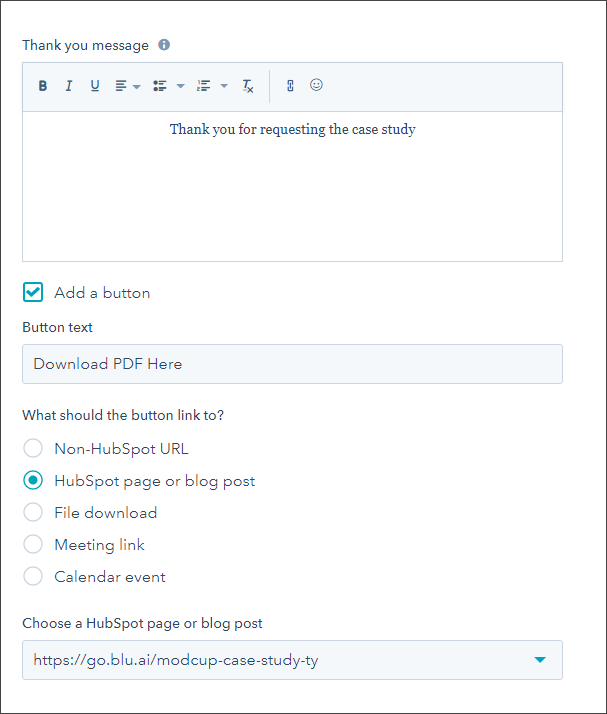 Asset Thank You Emails - for pop-ups, landing pages, advertising
These all need to be generated using an automated email with a separate thank you email workflow.
100% of pop-ups need a thank you email sent.
100% of forms on landing pages need a thank you email sent.
100% of advertising forms need a thank you email sent.
All landing pages should send the thank you email using a separate automated email and workflow. Please do not initiate a "Simple" Thank You email directly from a landing page or the follow-up email on a form itself.
Example Blutag DTC Landing page
Landing pages use standard forms, like "Download Content" or "Sign-up for a Webinar." Don't create new forms for every landing page, use what is there.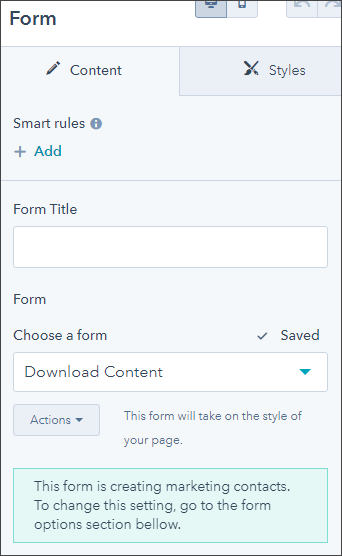 Don't use this on landing pages to send thank you emails: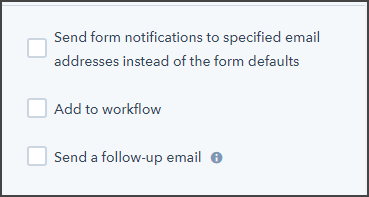 Don't use follow-up emails on forms: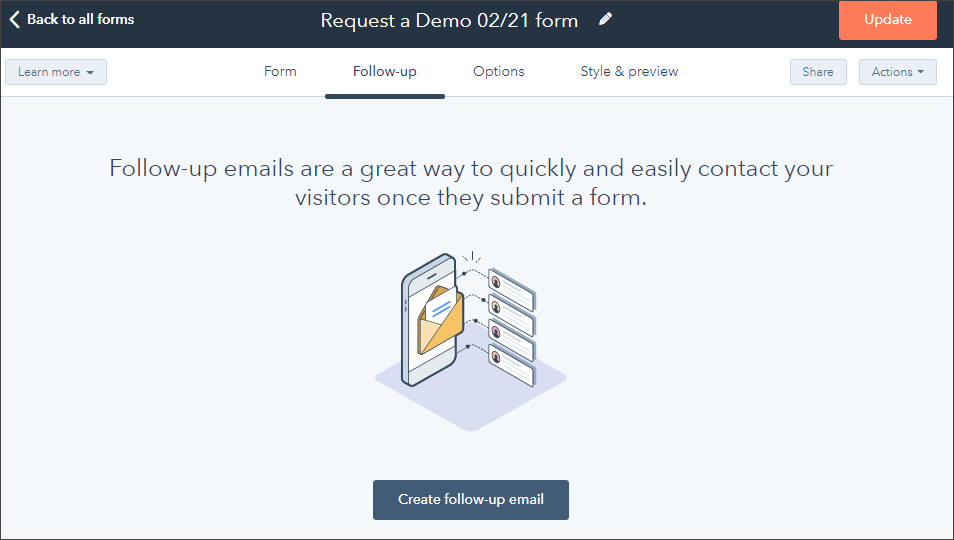 Thank you email workflow
All the thank you emails need to be sent from a workflow using an automated email. Period.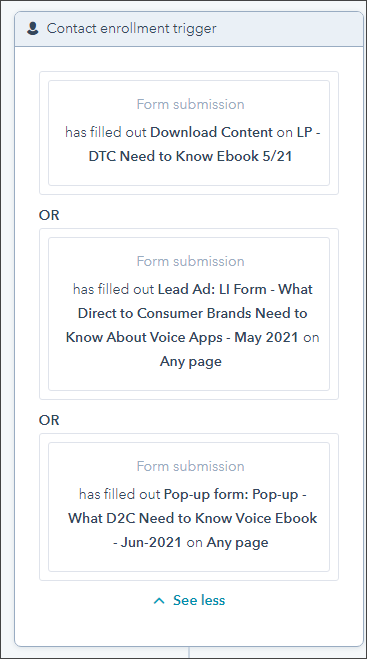 Make sure you click through Re-enrollment on Enrollment triggers so they can get the TY email multiple times.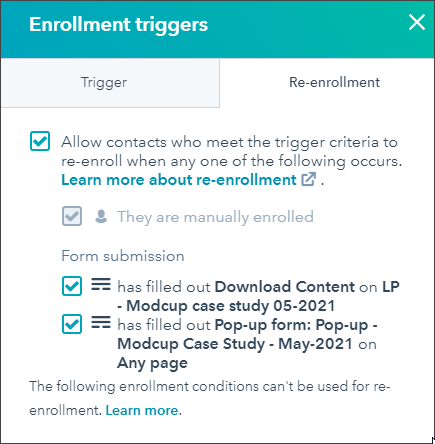 We are being cautious and setting the contact as a "marketing contact" so the TY email will go. This typically happens on the workflow, or in the form, but hey - better to be safe then sorry.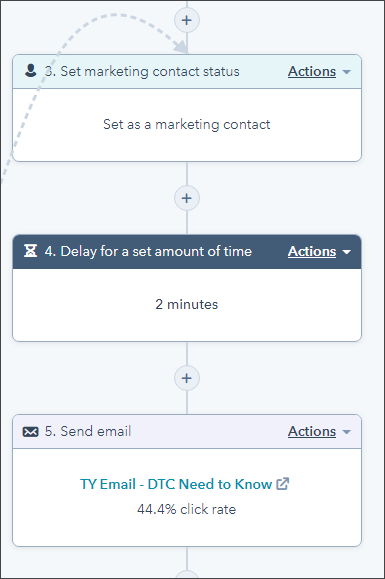 The Blutag workflows are identifying the form as a pop-up. This is an experiment.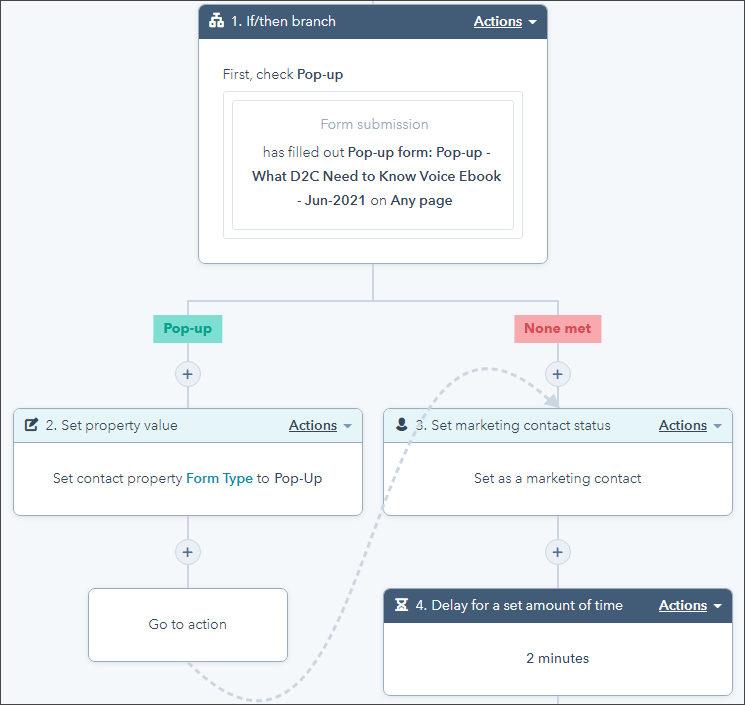 Format of thank you email
This isn't the most beautiful thank you email, but it gets the job done.