This article details the TOFU/MOFU/BOFU list setup that has to be done prior to setting up a client in AdRoll.
In the client's HubSpot account:
1. Navigate to Contacts > Lists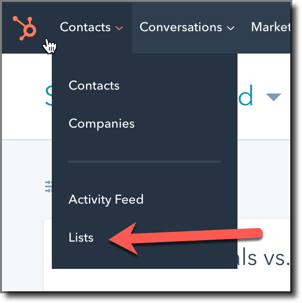 2. Select "Create List"

3. Select "Contact properties"
Name your list. We will do TOFU - AdRoll Ads - PDF Download Offer first.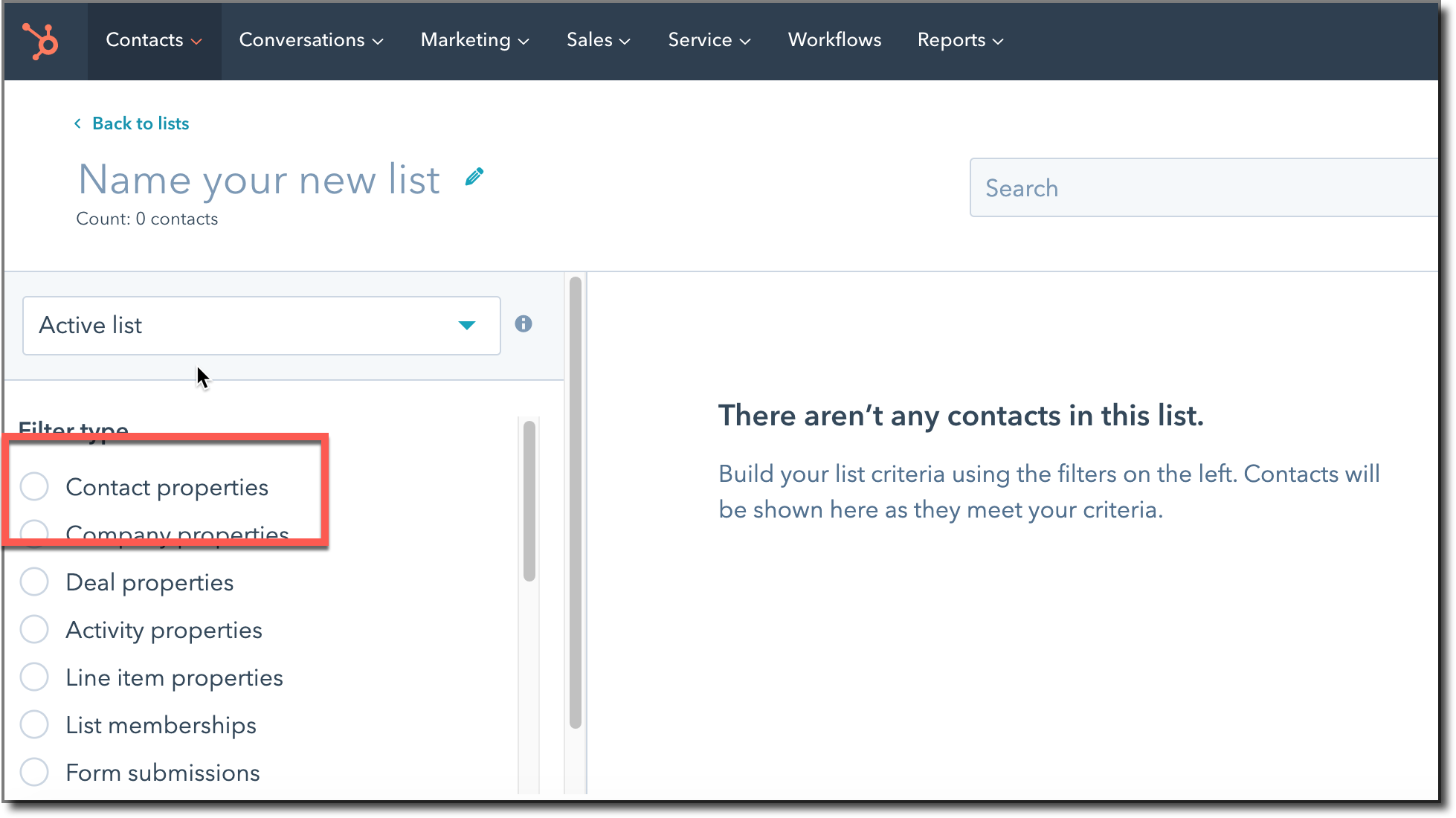 Search and select "Lifecycle stage" and "is any of" and select "Subscriber" and "Lead" and the "Apply Filter".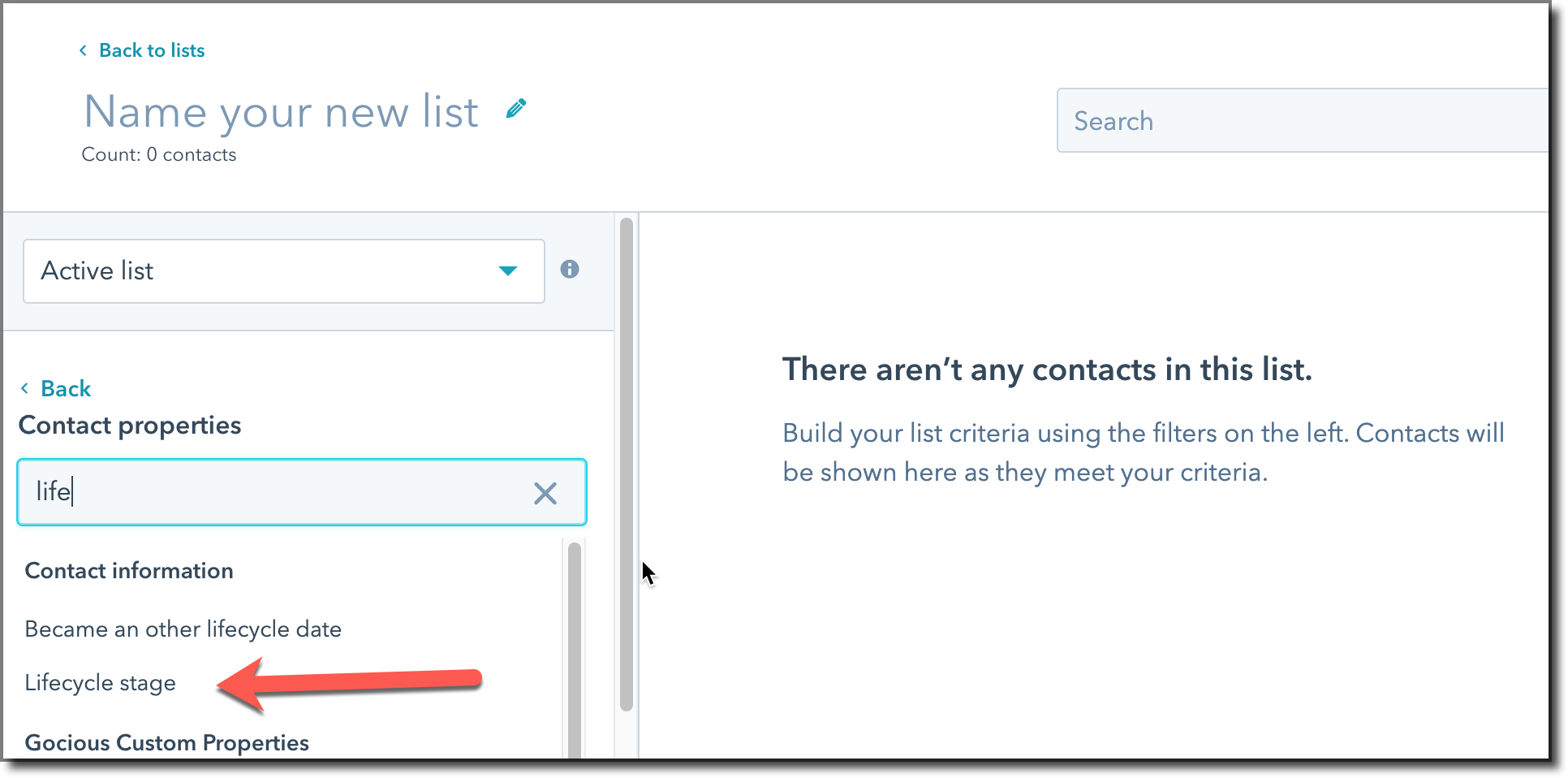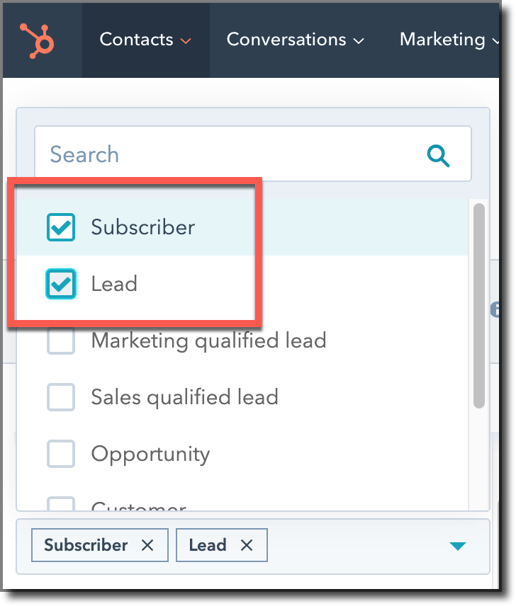 4. Then, add another Contact Property filter to the list by searching "Email Domain" and "is equal to" and then type the client's domain as well as "or" "orangemarketing.com".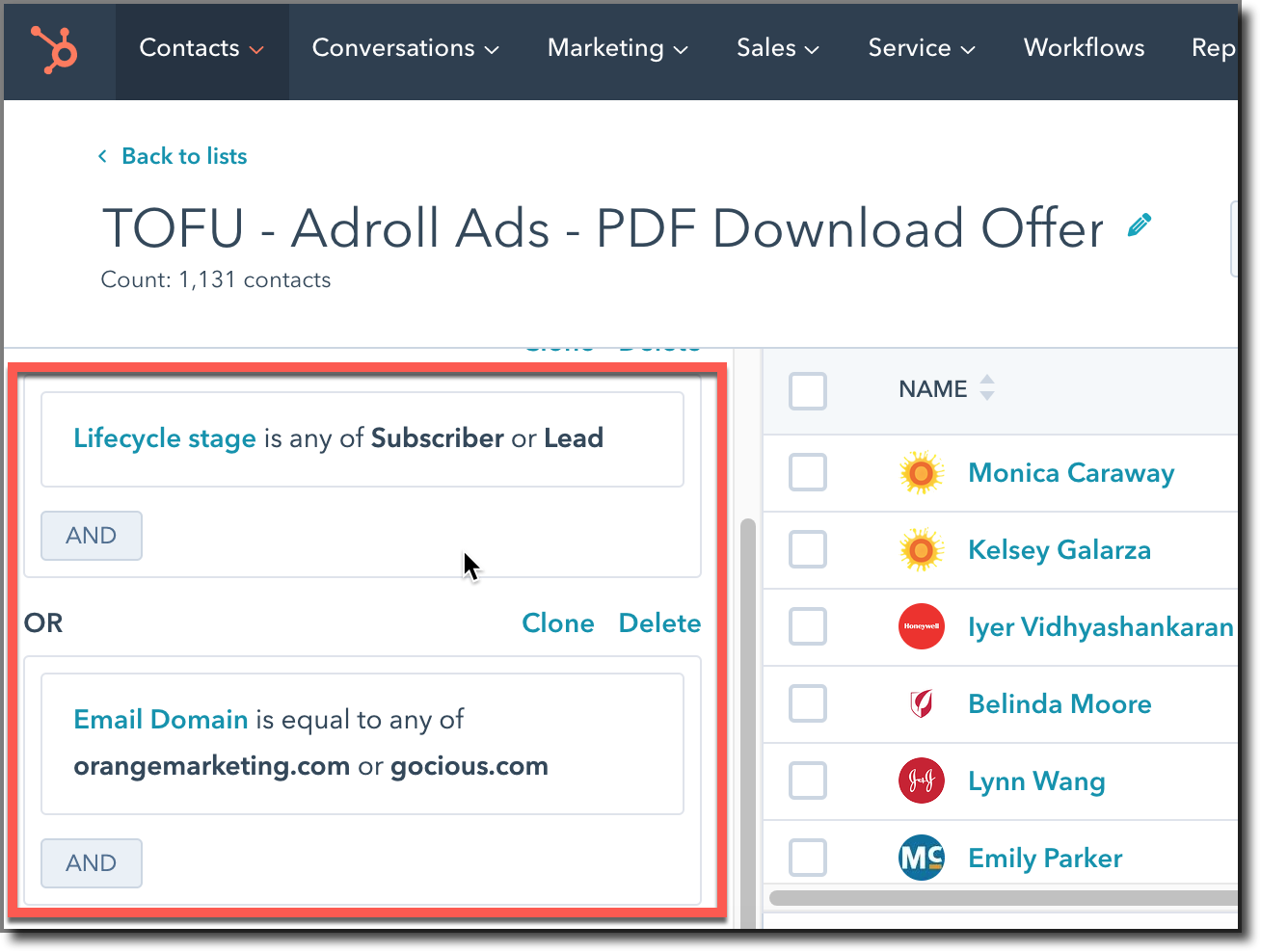 5. Repeat for MOFU and BOFU.
Here are the details of each of the AdRoll Lists:
TOFU:
Title of List: TOFU - AdRoll Ads - PDF Download Offer
Lifecycle stage:
Email domain:

Client's domain
orangemarketing.com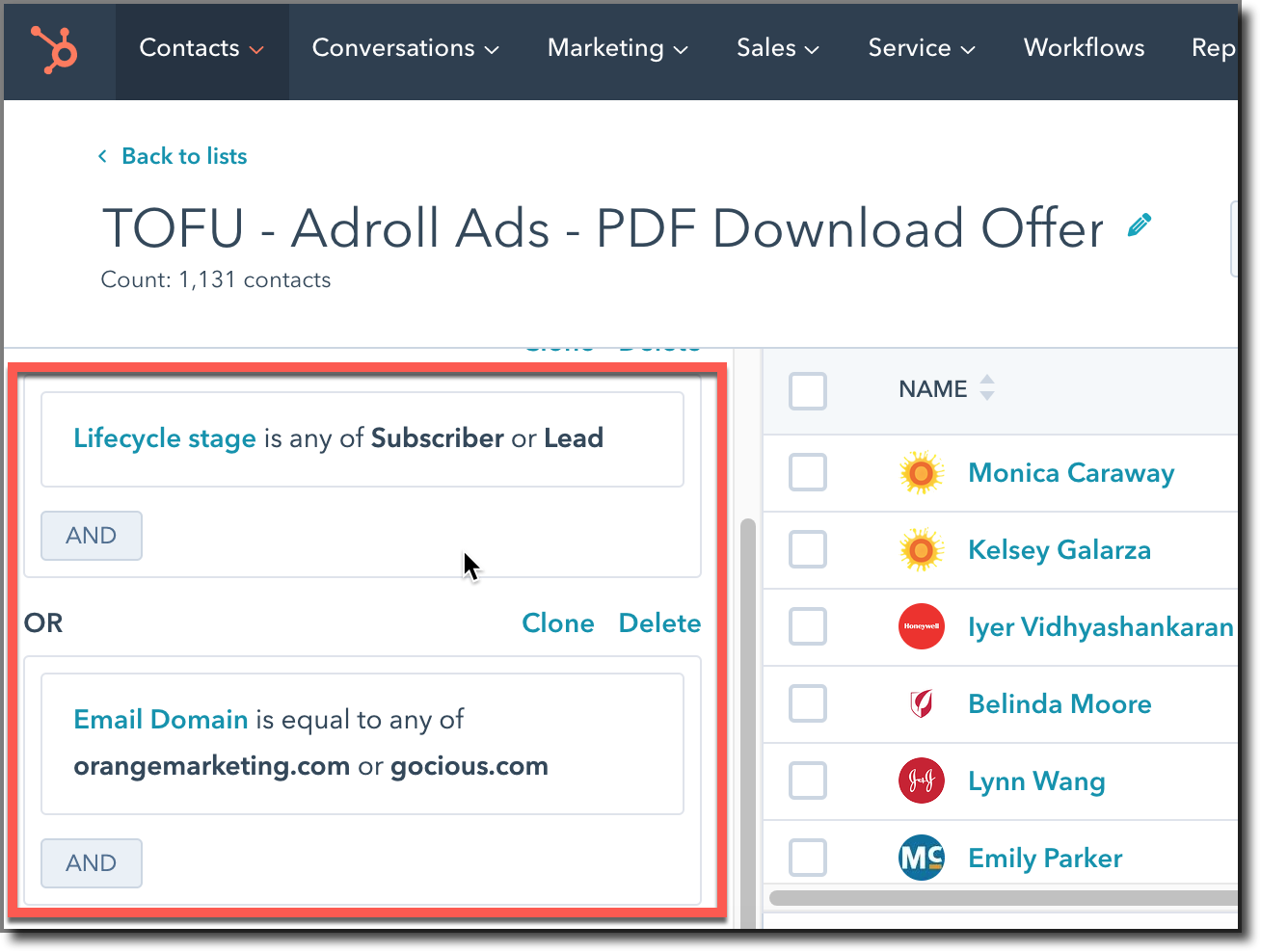 MOFU:
Title of List: MOFU - AdRoll Ads - Non-Gated Contact More Info Blog Post or Website Page
Lifecycle stage:

Marketing qualified lead
Sales qualified lead
Opportunity

Email domain:

Client's domain
orangemarketing.com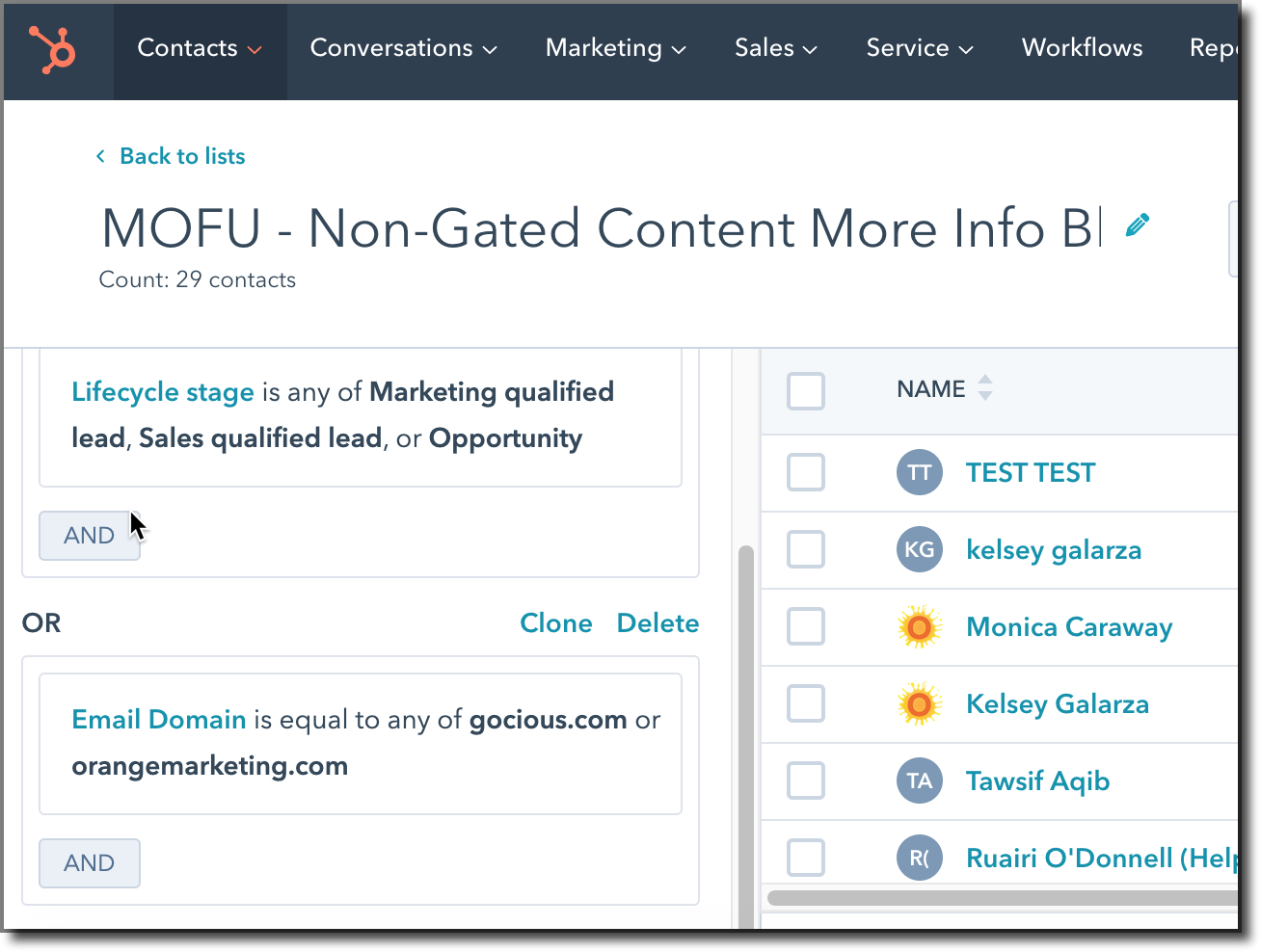 BOFU:
Title of List: BOFU - AdRoll Ads - Case Study Non-Gated TY Page
Lifecycle stage:
Email domain:

Client's domain
orangemarketing.com