The final things you should do in Google Search Console after taking a website live in HubSpot.
These items are a PDF HubSpot shared with us. Absolutely critical to go through these steps in Google Search Console.
https://cdn2.hubspot.net/hubfs/60145/WTC%20Files/Webmaster%20Tools%20Instructions.pdf
Most of the properties we work on have been added to google search console under social@orangemarketing.com so what we need to do is Request Indexing which takes 1-2 weeks.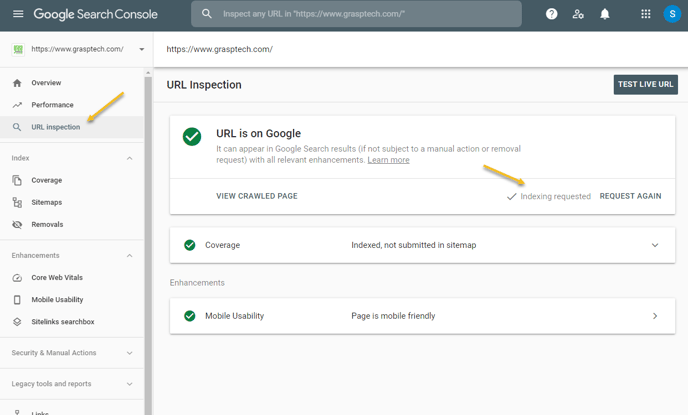 Another Video!!!